Digital and printed matter


Forthcoming book with audio material on CD. Currently in progress.
Forthcoming in 2013 CD + Book. Currently in progress.
First volume of photographic book series. Expected to be announced in late 2013, hardback book along with CD material released simultaneously.
«Een Sonnet Voor Goede Mensen»


To all the good people

This work was started in Vilnius, Lithuania during late fall of 2005, and finished in Paris, France in December 2008. It represents the præludium to forthcoming works of project Ethyria Eclypsis. A compact disk of this material to be released simultaneously with debut "Een Sonate Zwarter Harten" on Lirexilium.

[texts on lithuanian]
Videl D.W. Velsmord © 2009
«System Of Nothingness:
Layers of Illusion»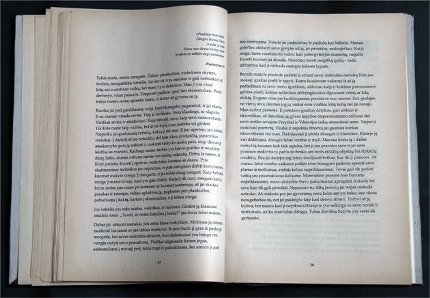 First volume is 13 short stories, written on a brief moment of inspiration. Stories based on dreams, obsessions, emotions and the past. The book was not officially published, the only physical copy is handbound 30x21cm with old newsprint paper inners, 100 pages, and is in artists' personal archive.
Content:
Foreword
1.Rara Ævis Raree-Show
2.Videl Wingates Velsmord saga.After Future
3.Langas
4.He Who Has No Shadow
5.Videl Wingates Velsmord saga. Paskutinis Noras
6.Aureole
7.Pragarmes Pirkejas
8.Kite
9.Šulinys
10. Liudesys Lietaus Metu
11.The Angel and The Dark Ocean
12.Žiema
13.MMLIII
Postscript
[texts on lithuanian]
Videl D.W. Velsmord © 2009